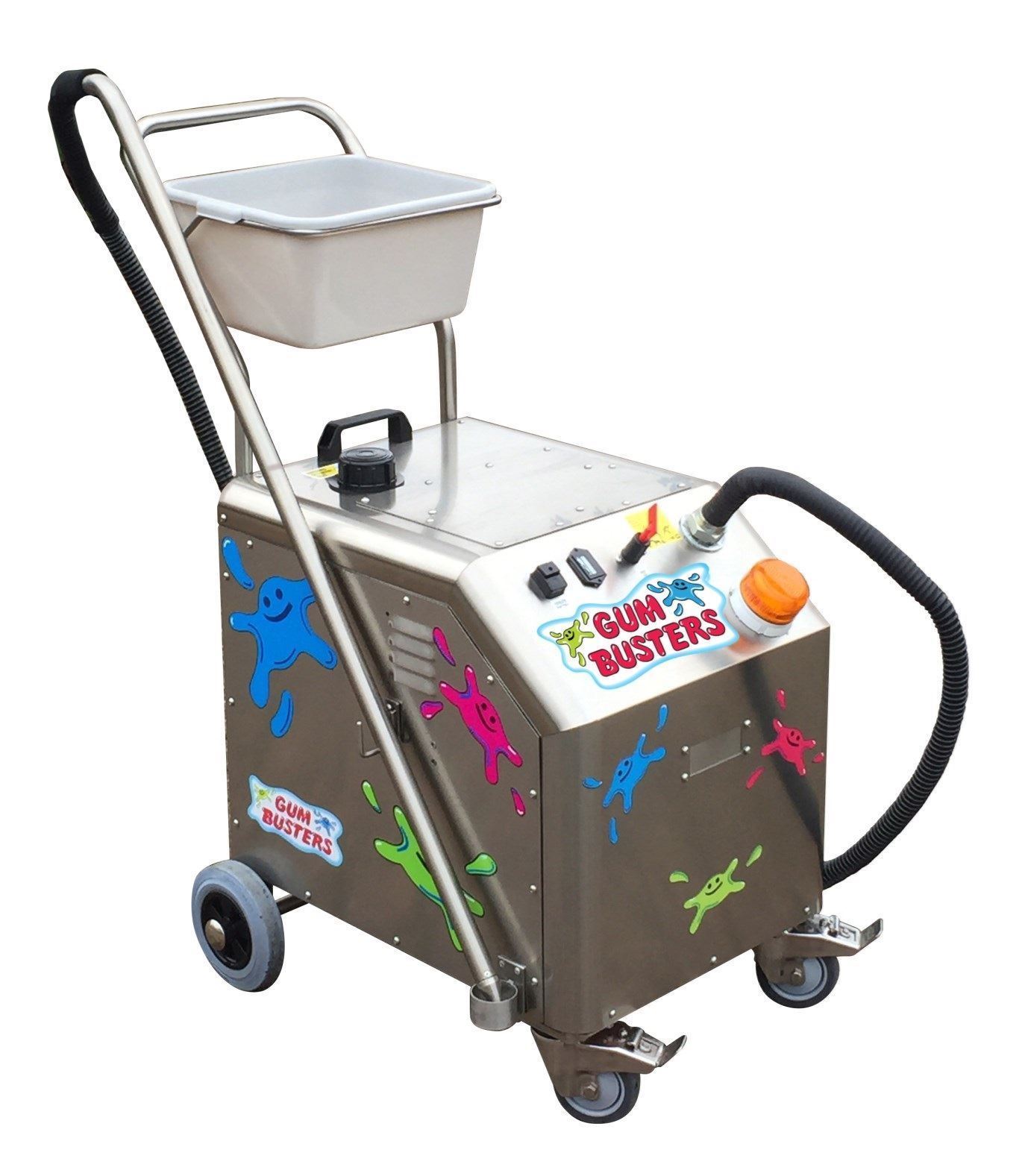 Worlds First GB1 Battery Operated GumBuster M6072
Worlds First Battery Operated GumBuster  - Dry Steam Based Gum Removal system 
Operated by two 12volts 115 AGM gel Batteries safely operated in any weather condition.  Can Be used in places where electric outlets are not available and generators cannot be used. One full charge provides up to 6 hours of continuous operation.
The first of its kind 
Tough and Robust Stainless Steel Body. Completely Silent Operation 
Uses an environmentally friendly Detergent derived from a sugar surfactant 
Unique pre-mixed 10-liter water/detergent tank. 
The GB1 has no cables
no noise pollution
can be used in any weather conditions. 
One full battery charge will supply enough power for your average working shift and running costs are as little at $2.77 per hour, removing up to 500 pieces in that time.
But don't take our word for it, visit our youtube channel to see the GB1 in action.
Specification
Product Code
M6072
Power Requirements
2 x 12 Volt Batteries 125AH
Heat Up Time
Approx. 6 minutes
Autonomy
Continuous Operation
Detergent Facility
Yes
Water / Detergent Tank
10 Liter
Indicator
Yes
Net Weight
94Kg  207 pounds
Ship Weight
150Kg  330 pounds w/ crate
Maximum Vaporizing Chamber 
140C  284 Degrees F.
Dimensions 

58cm x 107cm x 84cm

22in x 42in x 33in.

Automony 
up to 6 hours