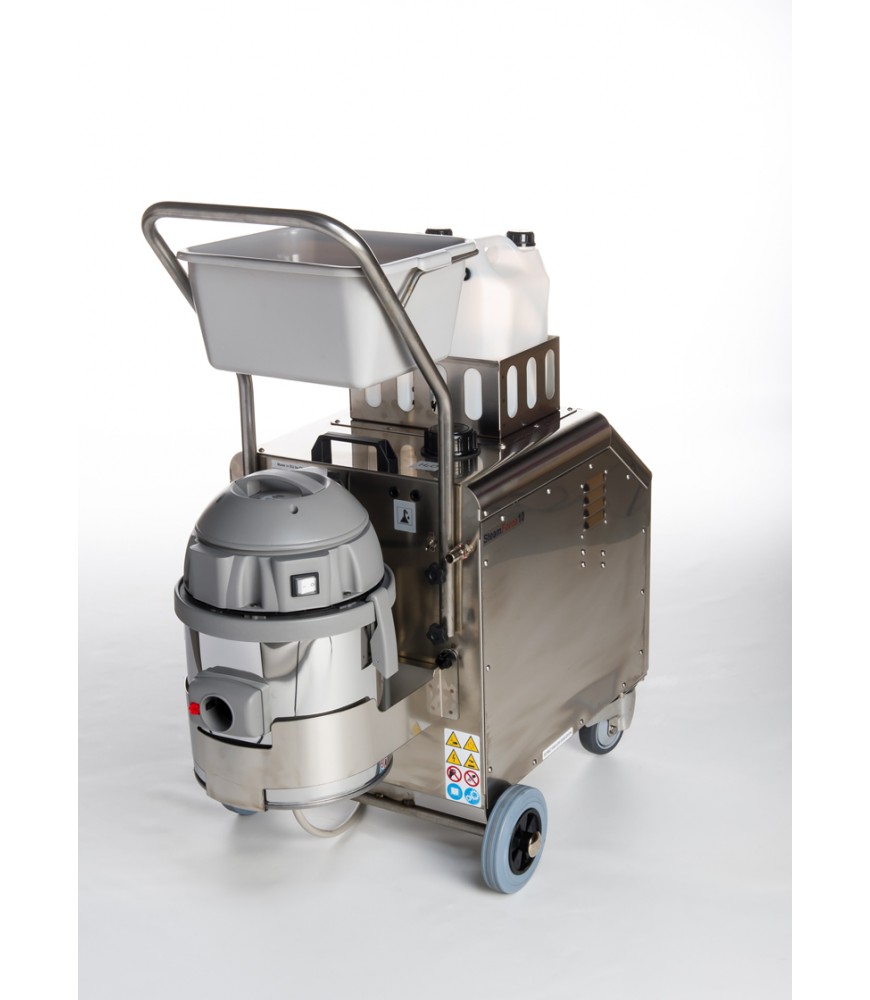 Optional Vacuum For SF 10 and SF 20
Monster Power - 400 Volts 19,500 Watt   - When the cleaning gets tough, the SF20 gets you steaming!
At the top of the range, the SteamForce 20 is our most powerful unit delivering an incredible 460grams of steam per minute and taking most sanitation challenges in its stride!  As with the rest of the range it features a continuous boiler refill, an industrial quality steam socket and for extra versatility there is a twin detergent facility which is housed on the exterior of the machine for ease of change.  It features a mains water connection for enhanced autonomy and as an added safety feature there is an emergency STOP button on the control panel.  The SteamForce 20 is our toughest mobile dry steam unit which also lends itself perfectly as a static cleaner for connection to our bespoke BSU units.
Specification
| | |
| --- | --- |
| Product Code | M6052 |
| Power Requirements | 400 Volt 50Hz 28.5 Amp |
| Max Power | 19,500 Watt |
| Steam | 10.5 Bar |
| Boiler Capacity | 16 Litres |
| Boiler Material | RVS AISI 304 |
| Heat Up Time | Approx. 7 minutes |
| Autonomy | Continuous Operation |
| Detergent Facility | 5 litres |
| Indicator | Yes |
| Cable Length | 5 metres |
| Machine Dimensions (W x D x H ( in cm)) | W 55cm x D 100cm x H 93cm |
| Net Weight | 110Kg / 245 pounds |
| Ship Weight | 160Kg / 350 pounds |
| Certification | GS-TUV, CE, IPX4 |
| Boiler Temp | 185°C |
| Adjustable Presure | Yes |
| Steam Output | 460g/min |