Heavy Duty Cleaning Applications !
Healthcare  - Decontamination
The new Provap Evo Vac and our best selling Steam & Vac Pro.
The technology behind the tools is based on the application of controlled superheated dry steam vapor (DSV) by purpose-designed steam vapor delivery tools, allowing its safe use in the daily and periodic cleaning practice within a healthcare environment. Used in accordance with our Standard Operating Procedures it ensures an effective and hygienic decontamination
Laboratory evaluations using OspreyDeepclean Dry Steam Vapour machines have established the safe removal of hospital infection strains in less than 2 seconds. Trials at University College London Hospitals* confirm that surfaces contaminated by each of the test organisms were successfully decontaminated by the OspreyDeepclean process - without chemicals.
The study focused on the decontamination of high-risk, high-contact surfaces: bed frames, mattresses, and chairs, from MRSA, Acinetobacter, Klebsiella and the spores of Clostridium difficile.
These results have also been independently validated by the prestigious TNO institute in The Netherlands.
Use of the OspreyDeepclean process minimizes the need to dismantle equipment or take bedside curtains down for cleaning; beds and isolation rooms are soon safely returned to use.

 Independently validated decontamination results
 Helps achieve consistent sanitation to the highest standards
 Dry steam vapor generated at 350° F / 180°C and delivered at 9 bar pressure
 Integrated water filtration vacuum unit leaving surfaces clean and touch dry
 Compact, easy to maneuver and store
 Optional healthcare specific accessories specially developed for high-risk contact areas
 Area-specific Standard Operating Procedures available on request for user training
 Tackle infection control issues with confidence
 Ideal for the healthcare and residential care sector
 Cost-effective and environmentally friendly
 Kitchen / Ovens / Bathroom / Tile / Grout
 Provap Evo Vac
Product Code
M6047
Power Requirements

110V/60Hz/15 Amp /

230v 50/60 Hz/13 Amp

Max Power
1750 Watt / 3000 Watt 
Steam
9 bar nominal
Boiler Capacity
3.4 Litres
Boiler Material
RVS AISI 304
Heat Up Time
Approx. 5 minutes
Autonomy
Continuous Operation
Detergent Facility
Yes
Detergent Tank
5 Litres
Indicator
Yes
Cable Length
4 metres
Machine Dimensions (W x D x H ( in cm))
49cmx43cmx105cm
Net Weight
32Kg
Ship Weight
36Kg
Certification
GS-TUV, CE, IPX4
Boiler Temp
350° F / 180°C
Adjustable Presure
Yes
Incorporated Pressure
Yes
Wet Vacuum
1000 watt
Vacuum Tank Capacity
5 Litres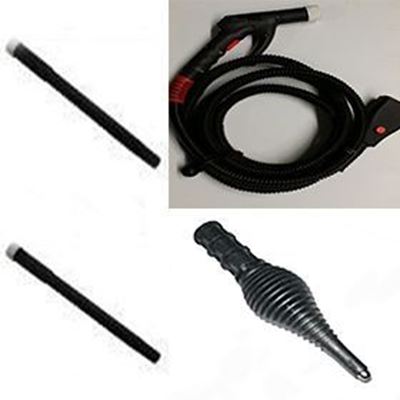 INSTANTLY TURN YOUR EVO VAC STEAM MACHINE INTO A GUMBUSTER MACHINE WITH THIS BUNDLE AND START REMOVING GUM.. Two Machines in One..!!!!