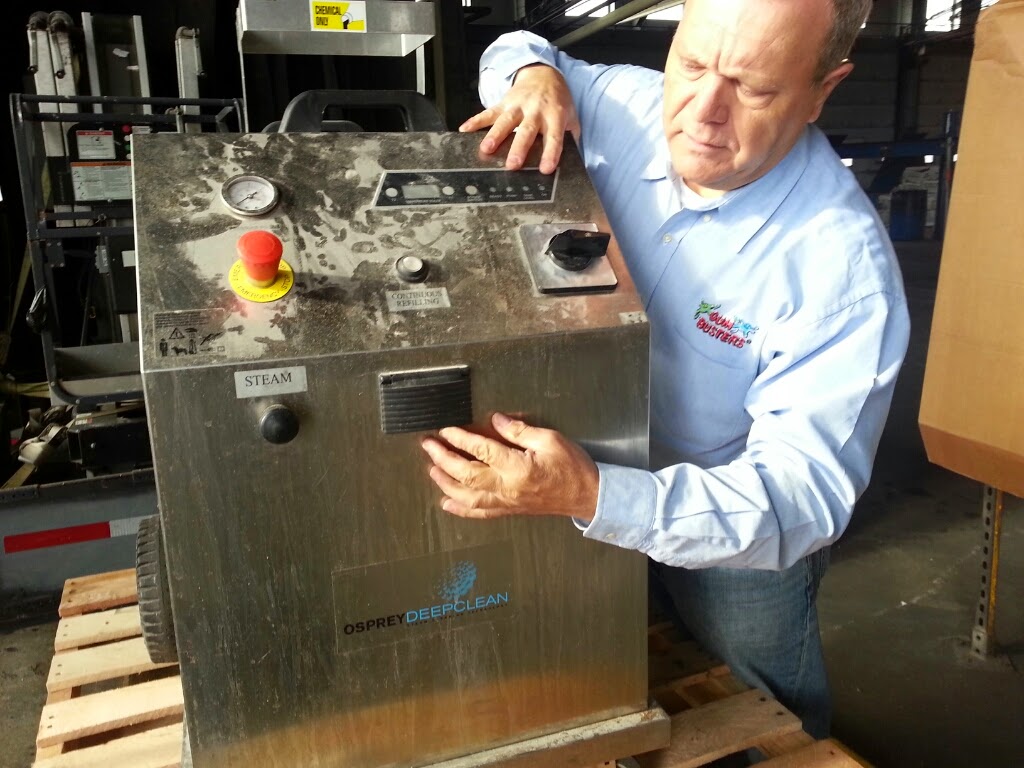 GumBuster GumCart – and Steam Cleaning Machines - Preventative Maintenance and Repair Program
GumBusters of New York & New Jersey has developed a preventative maintenance and service program for your Gumcart
Safeguard Your Equipment With A GumBuster  Preventive Maintenance Program
An ounce of prevention is worth a pound of cure — regularly scheduled preventive maintenance tasks keep your equipment running right, resulting in many operator benefits:
Lengthens Equipment Life — properly maintained equipment simply lasts longer
Enhanced Operator Efficiency — ensures that the equipment operates at peak performance levels.
Prevents Costly Downtime — anticipating and preventing future problems before they occur helps avoid downtime and dissatisfied cuCuts Maintenance Costs — catches minor equipment problems before they have a chance to become major ones.
If any necessary repairs are discovered, they can often be performed on the spot, saving you the travel charges of an additional service call.
Guarantees Proper Maintenance — scheduling normal required preventive maintenance tasks gives you peace of mind in knowing that they will not be overlooked or postponed, but carried out by experts.
TYPICAL PREVENTIVE MAINTENANCE PROCEDURES
Check for Proper Operation/Adjustments
Ensure Gumcart and its components operate correctly
Make any adjustments necessary (e.g., pressure regulator valve, steam and chemical injection pumps)
Check for Wear and Proper Form
Watch for parts showing wear or dryness (e.g., orings and seals )
Recommend replacement parts when necessary
Check for Proper Fit
Check overall hardware and housing.                
Make any adjustments necessary
Clean selected components and body of gumcart
Watch for obstructions and blockages in hoses and tubes                                     
Check for Scale build-up in lines and boiler
Check for Leaks.
Check hoses for scale buildup and Descale hose
Check Switches and wiring to switches on hose
Check hose base connections – tighten and adjust as necessary
Descaling and internal cleaning of the GumBuster Machine are necessary. Under our service and maintenance contract, GumBusters will use GumBuster Descent to dissolve the calcium and mineral deposits that build up and clog the passages of your Gumcart. Descent improves the operating efficiency of your machine and should be performed every (200) two hundred hours.
Run equipment to ensure it operates properly.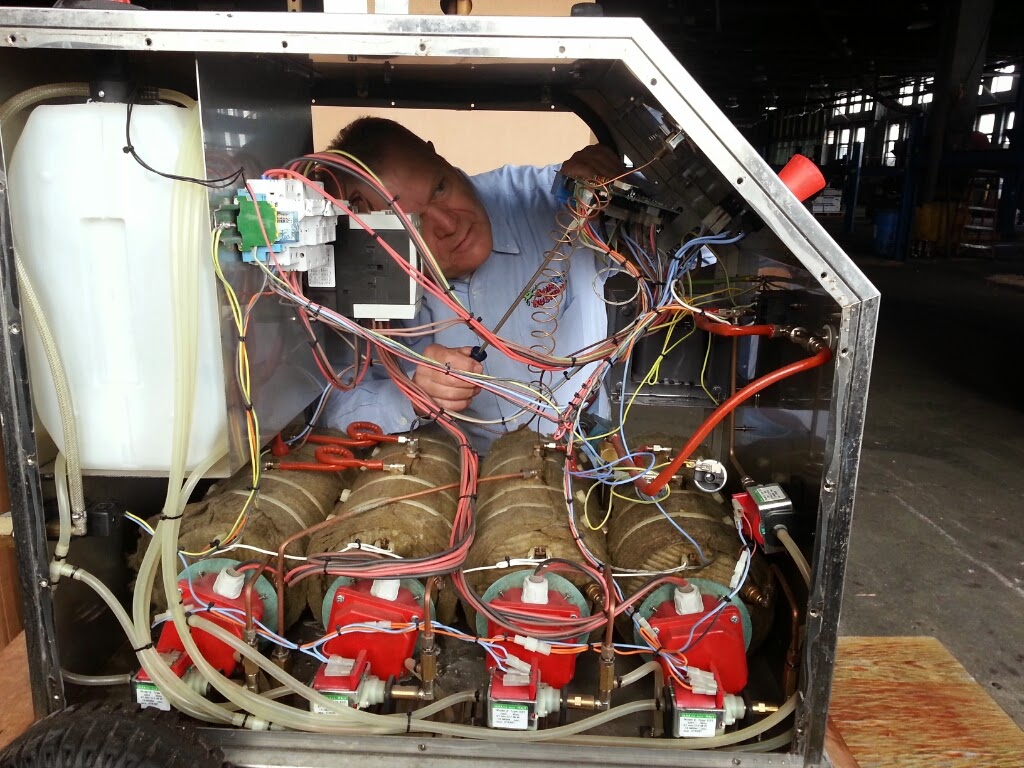 Here's what you get with a GumBuster Preventive Maintenance Program:
Regularly scheduled basic maintenance tasks (e.g., inspections, adjustments, Descaling, internal and external cleaning)
Formal checklists to ensure compliance with recommended procedures
Any required repairs will be identified and can often be performed on the spot (if requested)
Carried out by experts most familiar with your equipment
Note:  Preventive maintenance does not include the replacement of component parts or other normal service repairs or labor.
With proper maintenance, your GumBuster machine can last for many years.  Our maintenance program is designed to minimize in service breakdowns and repair costs. GumBusters of NY & NJ have years of experience in operating and maintaining the GumBuster equipment. We have developed a top-rate preventive maintenance plan that keeps your GumBuster machine in excellent operating condition. A quality preventive maintenance plan is essential to providing fast and easy gum removal service.
Our pro-active approach to preventive maintenance extends to scheduled repairs as well. If repairs are approved and when a part or unit is repaired, all related components are also examined and repaired or replaced as necessary.  This ensures that failures and in-service breakdowns are minimized.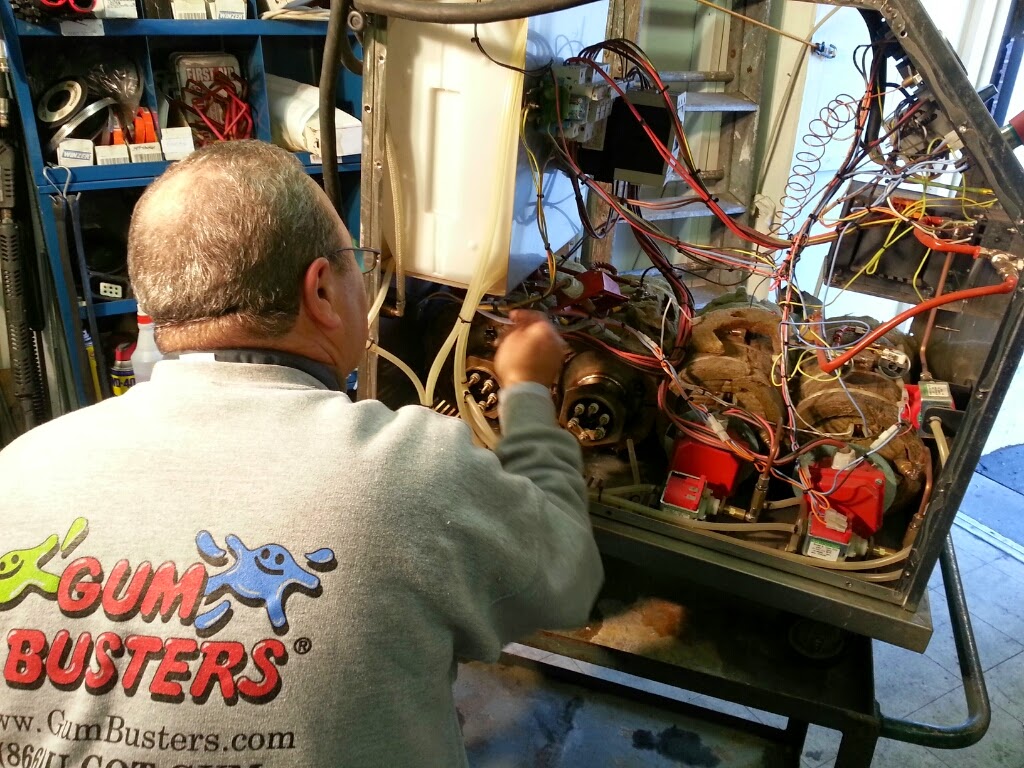 Contact us to transport your machine to us
(866) U-GOT-GUM
Direct 718.706.9030